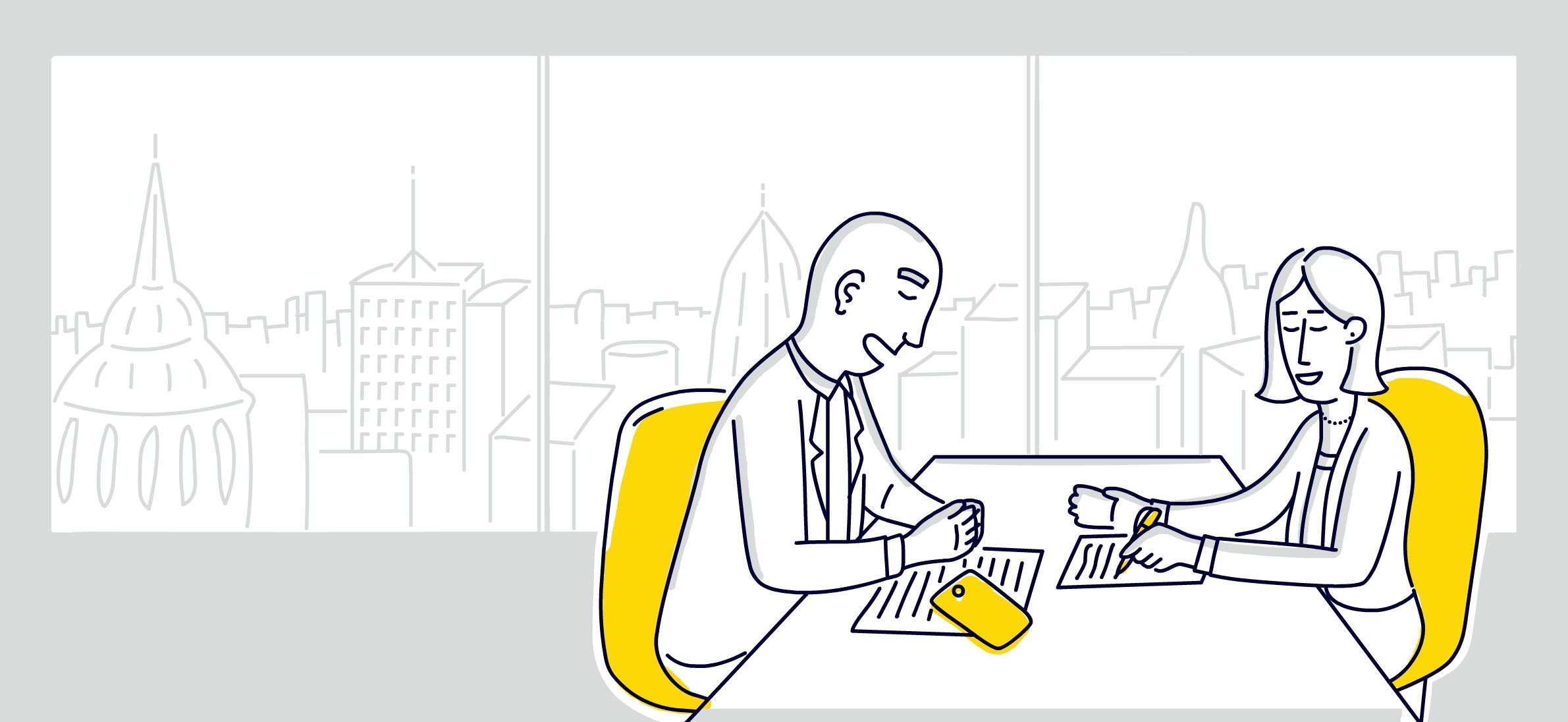 From the comfort of your couch, beach chair, fraternity, sorority, winter or fall semester trip abroad, or simply wherever you feel comfortable being a brand ambassador, you will receive a monthly stipend of $50 (i.e., effectively the equivalent of a commission for the sale of a 1-Year Student Subscription without any further promotional discounts), plus a (i) commission (see chart below) on all sales of Leasing REality subscriptions that you secure and (ii) 5% commission on all sales of Leasing REality subscriptions secured by a qualified brand ambassador who you were the sole procuring cause in referring to Leasing REality. Hiring is done on a rolling basis.
| | |
| --- | --- |
| Subscriptions Sold⁺ | Commission |
| 1-25 | 20% |
| 26-49 | 25% |
| 50+ | 30% |
⁺Sold in a 12-month period
---
What are my responsibilities as a Brand Ambassador?
Sharing, promoting and building brand awareness of #LeasingREality
Promotion through social media, newsletters, word and mouth, etc.

Be creative – introduce the world to Leasing REality and all the great things it has to offer!

Wear and share Leasing REality "SWAG"

Post photo(s) with Leasing REality merchandise using instructed captions and hashtags.

Reach out to clubs, fraternities/sororities and other on-campus groups

Make sure that every possible outlet in your school knows of Leasing REality.

Promote Leasing REality's Real Estate REality Check podcast

The goal is to get as many downloads, subscriptions, ratings and reviews.

Promote the Leasing REality Certificate Program (32-Hour) and Leasing REality Advanced Certificate Program (48-Hour)
Secure subscriptions to and additional interns for Leasing REality
How does this position make me more marketable to a potential employer?
Leasing REality will help you break into the real estate industry, discover the ins and outs of a commercial lease, gain an insider's perspective and competitive edge, help with business pitches and prepare you for job interviews. Most importantly, you will learn how to master your craft while simultaneously adding value for today as well as your future.
But if that's not enough…
Helpful Links
If you have any questions or want additional information please don't hesitate to reach out. Contact us now.
OUR CURRENT BRAND AMBASSADORS INCLUDE STUDENTS FROM BINGHAMTON UNIVERSITY, UNIVERSITY OF COLORADO, CORNELL UNIVERSITY, FORDHAM UNIVERSITY, GEORGE WASHINGTON UNIVERSITY, GEORGETOWN UNIVERSITY, LIU POST, LOYOLA UNIVERSITY MARYLAND, OHIO STATE UNIVERSITY, TULANE UNIVERSITY, UNIVERSITY AT ALBANY, UNIVERSITY OF MICHIGAN, UNIVERSITY OF PENNSYLVANIA AND UNIVERSITY OF WISCONSIN.
Leasing REality is an Equal Opportunity Employer
Reflections from Summer 2018 Interns
"This experience has reaffirmed my desire to work at a smaller company down the line and will certainly influence my search for a job after graduation. The most valuable aspect of this internship was working alongside a team of other interns. While group projects are a large part of my coursework at business school, I continued to learn more about working on a team during each day of my internship. I had never before worked on a team where everyone was so vested in the final outcome. The group brainstorms were not only conducive to improving Leasing REality, but they also taught me to appreciate others' feedback and ideas. This is something I will take with me and will shape the way I work with others in the future."
Owen P. | Student at George Washington University
"During my time working at Leasing REality, I have learned how to collaborate and innovate. With the help of my fellow interns, I was able to bounce my ideas off of them and come up with solutions to problems that arose. I discovered ways of how to approach my co-interns and how to provide them with constructive feedback. Furthermore, I was able to explore the culture of a startup and the nature of the work. This requires a lot of time management as well as flexibility. I learned that each day would bring about a new set of problems to solve (which demands a lot of creativity)."
Lindsay G. | Student at University of Pennsylvania
Leasing REality gave me the chance to grow as an employee. Prior to joining the LR team, I had no experience working in an office environment. The experience gained here will forever be an invaluable asset for my career going forward. My ideas were considered, and many times given the green light to be executed to the degree in which I saw fit. The freedom to be creative and have a voice was priceless. I do not believe many internships offer this ability to truly leave an impact on a company."
Jon T. | Student at Tulane University
"When I began working for Leasing REality all I really knew was that "I liked real estate," whatever that actually meant. I understood the very basics of commercial leasing – that is the landlord, the tenant, and the lease. Could I tell you a detailed thing beyond those facts? Probably not. Through working here, I was able to learn about many of the ins and outs of commercial leasing and the commercial leasing process. I have learned the more intricate and specific aspects of commercial leasing: what it takes to negotiate a lease, the key parties involved, what to look for, and all the various, yet specific clauses. And not only did I just learn about these topics, but I learned about from varying perspectives and all parties associated with the deal. Simply, without LR I would have never known what a good guy guarantee is or even what a letter of intent is."
Aerin P. | Student at Cornell University
"In the weeks leading up to the internship at Leasing REality, I was skeptical about what I was going to get out of my time here, as Real Estate is not necessarily my area of interest; however, I would soon find out that Leasing REality is much more than just a place to grow your real estate knowledge. Working for Leasing REality has been an extremely valuable opportunity because of the various types of work experience I was able to gain. As a person that truly does not know what I want to do for a career, I felt that it was very useful that I had the chance to experiment with different areas of business. From brainstorming marketing strategies to writing posts for the company blog, I was able to discover some interests and talents that I did not know I had before. Not only was I given the opportunity to uncover new strengths, but also I was able to cultivate skills I already had. Working every day with a team of fellow interns, from various backgrounds, helped me to build upon my communication and teamwork skills."
Alexa X. | Student at Georgetown University
"Spending a majority of my summer as a Leasing REality intern has been quite the experience and has provided me with great knowledge and tools for not only in the real estate world, but life in general. Throughout my time working on the site, and with all the content, I have accumulated a vast amount of skills and insights in the commercial leasing world. I didn't even feel as if I was learning, but as the weeks passed, I found myself rattling off leasing dos and don'ts whenever the opportunity presented itself."
Stephen D. | Student at Binghamton University
"Startups can be scary and intense because there is often lots of work to be done. However, working at a startup like Leasing REality has encouraged me to familiarize myself with (real estate) material more quickly than I would have otherwise which gave me the ability to apply it in numerous settings. I loved the open communication amongst all parties involved in Leasing REality because it allowed us to get the job done faster and more efficiently. It was cool to see the beginning phases of certain projects and watch them develop over time. Larry's passion for this project has encouraged me to want to grow the LR platform. I also love that LR has a charitable component as well, because this adds to my motivation to share and sell subscriptions!"
Jessica P. | Student at University of Pennsylvania
"Over the last two months, I have not only acquired a tremendous amount of knowledge on commercial leasing, but have also picked up many valuable life lessons along the way. The summer internship has also shown me what the everyday lifestyle of a commercial leasing attorney looks like. I watched as Larry would finesse his way through negotiations, as well as other established real estate attorneys going out of their way to help a person in need of further explanation. I wish to apply many of the things I learned, such as tapping into different target markets and creating multiple brand enhancing products – for my very own business."
Verdon G. | Student at Fordham University
"When I first started my internship at Leasing REality, I was not sure what to expect, what would be required of me and my overall interest in real estate in general. Throughout my experience here, there are many unique lessons I have learned that cannot be taught in a classroom or elsewhere. Some of the lessons learned were business-related, and other lessons were not. This made me realize that the best way to learn new things is to actually experience them first-hand – that is exactly how I gained such an incredible wealth of knowledge during my time at Leasing REality."
Hallie B. | Student at University of Wisconsin
"My time at Leasing REality has taught me that a startup requires a lot of time as well as a lot of belief in your product. If you know that your product can succeed, it will succeed. The passion that Larry and Ryan have for the Leasing REality product has rubbed off on all of the interns and I, allowing us all to work our hardest each day."
Ariel G. | Student at Binghamton University