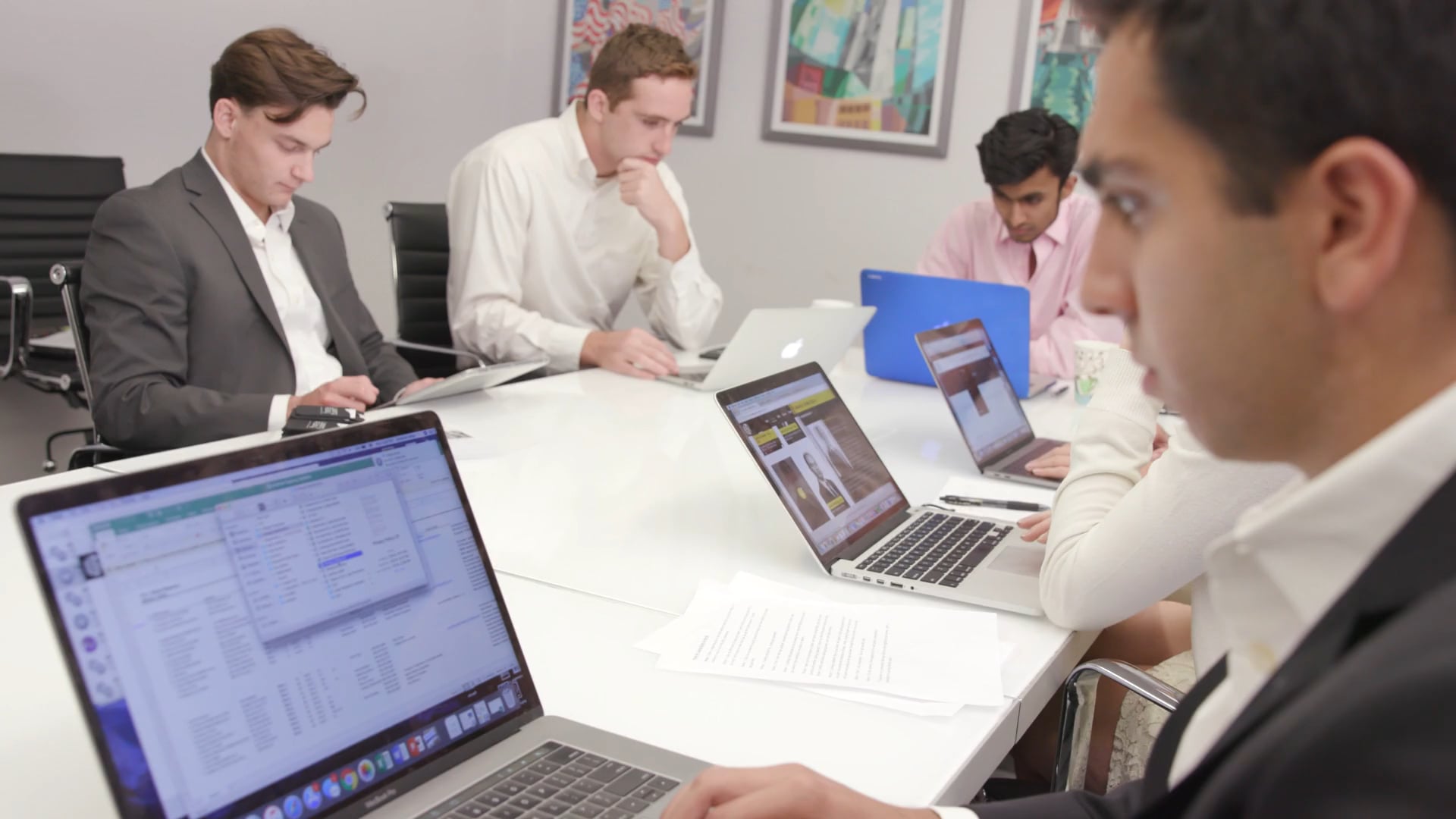 Leasing REality Intern Experience
Find out what real estate and business rock stars are saying about Leasing REality.
"We have known Larry Haber personally and professionally for 20 years. With absolute certainty, he is one of the most skilled and proficient minds with respect to commercial leasing and lease negotiation. Larry knows exactly what language matters in a particular lease, and is excellent at negotiating often difficult points. He is thorough, efficient and ensures an iron clad contract. Regardless of how long or little you have been in the industry, Leasing REality should become part of your leasing playbook."
- Ben Shaoul, Principal | Magnum Real Estate Group
"As a Real Estate Executive for over 30 years and former Chairman of CoreNet Global, I am always seeking new tools to quickly and efficiently teach the younger members of our profession – including those venturing into the field. I learned the old fashion way of having a mentor within the industry and learning through hard knocks. In today's quick global environment, which includes performing real estate tasks with less available staff, the unfortunate truth is that we are unable to properly mentor the upcoming generation. Leasing REality is a timely all encompassing tool which will fill that void. Coupled with the unique Larry Haber teaching style of keeping it simple and complete, this is a tool which we should all use to teach our staff."
- Jeffrey L. Elie, Vice President, Global Real Estate and Facilities | Kaplan, Inc.
"There is an art to lease negotiation and Larry is a masterful artist. The Leasing REality platform will be an invaluable addition to my practice and will become "standard issue" to every team member once launched. Even at the pre-launch stage, Larry's content expertly navigates the complex waters of the commercial lease in a dynamic format that allows for both quick reference and deeper analysis."
- Brad Wolk, Executive Managing Director, Consulting Services | Savills Studley - New York
"With Leasing REality, Larry Haber has successfully compiled a comprehensive wealth of insight into one cohesive platform. For leasing veterans and real estate newcomers alike, Leasing REality will no doubt serve as an integral industry tool."
- Scott C. Alper, President and CIO | Witkoff
"Larry Haber has a unique ability to communicate complex real estate issues in a simple, methodical and thorough way. Whether you are an expert in matters of commercial real estate or just want to learn how to negotiate commercial leases, Larry's Leasing REality search engine is an indispensable resource. I have known Larry for 15 years, and his work is outstanding."
- Drew Katz, Chief Executive Officer | Interstate Outdoor Advertising, L.P.
"I have had the pleasure of working with Larry for well over 10 years both professionally, personally and on behalf of non-profits. Over the past 7 years, Larry has consulted me on all types of real estate matters, from tiny deals to $7M leases, for two national companies. One of Larry's strengths was his ability to educate me and my colleagues on how to view our "asks" from both sides of the table. Having insight into how landlords think made me a better negotiator and a better tenant. With each deal, I felt I learned something new, and wished I had captured all of that new found wisdom in an easy place to retain and access as needed.
With the publication of Leasing REality, Larry has done just that for me and for all of us who will be able to benefit from his remarkable knowledge and experience. Once again, Larry has delivered!"
- Bob Creamer, Chief Executive Officer | Active Day
"It is a rare treat to be educated and entertained at the same time. In a casual yet professional and easily digestible manner, Leasing REality offers experienced subject matter to experts and novices alike, with insight and perspective on commercial leases from a variety of vantage points. Larry and his team have sat on every conceivable side of the table and have learned a lifetime of valuable lessons along the way. This is a "must have" as a comprehensive tool in a real estate toolbox."
- Lloyd Solomon, Managing Director | Solomon Page
"As a result of Larry's extensive real estate experience, including that of an owner and general counsel, and now primarily as an attorney for both landlords and tenants, he is able to understand both the business and legal sides of a leasing transaction. His business minded approach helps get leases done in an expeditious manner to our benefit. Larry has now taken his lifetime of experiences and poured them into Leasing REality, an informative and (if you watch the videos) somehow entertaining training and negotiating platform for leasing professionals."
- Brian Teppel, Gilman Management Corp. (Chief Operating Officer) | Turf Equities, LLC (Principal) | Real Estate Investments & Management